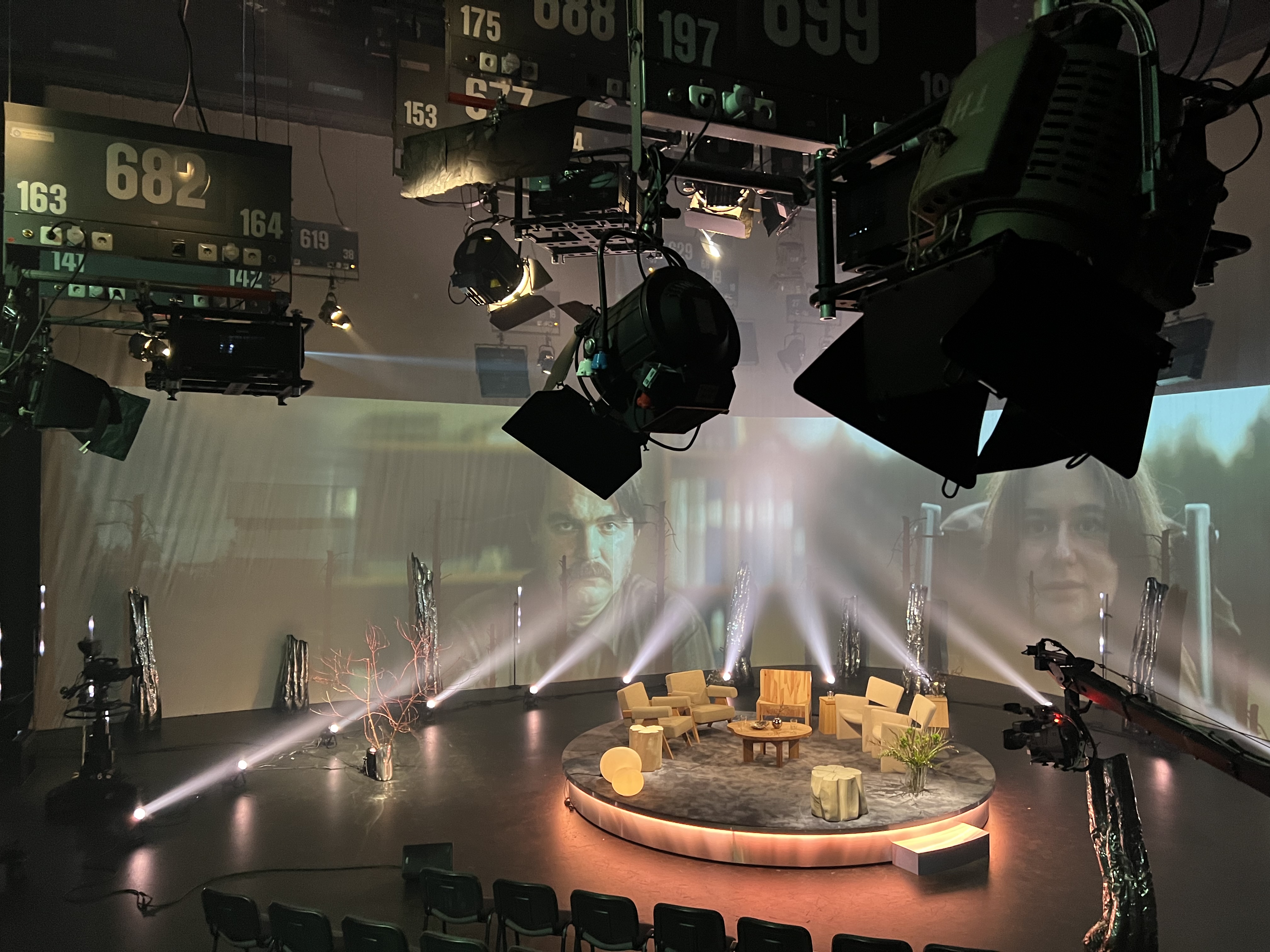 TV studio set for Händelser Vid Vatten
"Händelser Vid Vatten" (Blackwater), Kerstin Ekman's classic Swedish crime novel from 1993, was recently turned into a mini series for Swedish Television, SVT. The adaptation was directed by Mikael Marciman, and to coincide with the airing of the final episode, SVT invited the audience to a TV special, in which actors, director as well as Kerstin Ekman herself were interviewed about the project. We built the set.
Thank you to Länna Möbler, Mass Productions and Verk for kindly supplying us with some very handsome pieces of furniture. And thanks to Formförbundet who handled the technical production flawlessly.
You can still view it here (until Aug 18, 2023, can only be viewed in Sweden).
Behind the scenes snapshot by us